As you've probably heard, Pope Francis made an exciting announcement in September. He wrote a letter declaring that the Third Sunday in Ordinary Time will now be known and celebrated as Sunday of the Word of God. The letter is entitled Aperuit Illis, or "Instituting the Sunday of the Word of God," and can be read in its entirety at the Vatican's website.
The pope's letter is clear: the Bible is the book of the people (AI, 5). It is not reserved for saints, scholars, or clergy. The Bible is God's Word for each and every one of us—and for all of us together as one Body. This Sunday of the Word of God is meant to highlight the importance of Scripture in the liturgy and in the heart of every believer.
Pope Francis is also clear that this is much more than a one-day celebration, describing it instead as a "year-long event" (AI, 8). Of course God's Word is a priority and a light for our path every day—not just on the Third Sunday of Ordinary Time!
Here at Little Rock Scripture Study, we've been helping Catholics read, understand, and apply Scripture to their lives for almost 50 years! We're proud of that history, and we're proud to still be finding new ways to help you savor and appreciate God's Word.
We're excited to announce a new series coming this summer that will help you take a deep-dive into the study and contemplation of the Sunday Scriptures. Our new series, Ponder: Contemplative Bible Study, will be a rich prayer and study resource for individuals or groups who wish to spend time with the Sunday lectionary. The Sunday readings will be included, along with commentary and a method for praying with the words of Scripture and pondering them throughout the week. This series may be just what you need to build a rhythm of praying and living the weekly Scriptures into your daily life. Like Mary, we too can "ponder these things" in our hearts (Luke 2:51).
We'll be sharing more information with you soon. The first book in the Ponder series (for the Year B readings which begin in Advent 2020) will be available in August.
As we celebrate this first Sunday of the Word of God on January 26, please know that each of you are in my prayers as all over the world we honor the presence of Christ—who is himself the living Word of God—in Scripture. It is a joy to be engaged with you in the ministry and love of God's Word.
I'd love to hear how your parish celebrates Sunday of the Word of God! As always, feel free to reach out to me. I enjoy hearing what you are studying and how your study is transforming your lives and parishes.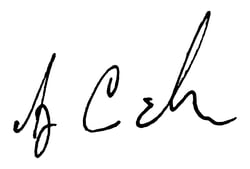 Amy Ekeh
Director, Little Rock Scripture Study
aekeh001@litpress.org