This fall, when my wife and I were looking through shoeboxes filled with old photos that we found in the attic, we discovered an envelope of snapshots taken by my father. The photos were of Christmases my family had celebrated in the 1960's. Among this haphazard collection containing pictures of Christmas trees, neatly wrapped presents, plastic poinsettias, and food (plenty of pictures of food!), one photo in particular caught my eye: a well-lit if somewhat fuzzy photo of my family's nativity set.
This photograph is lying on the table before me as I write. In it, the nativity—or as my Italian grandparents called it, the presepio—is displayed on top of an ancient-looking console television. Since the Christ Child is in his crib, I'm assuming the picture was taken on Christmas Day or sometime soon thereafter. Arranged on either side of the manger are Mary and Joseph, along with visitors who have come to mark the baby's birth. To the right are the magi in postures of adoration, dressed in colorful, exotic robes and bearing their traditional gifts. Standing beside them is a single, gray-haired, wizened shepherd carrying, of all things, a bagpipe (more about that in a moment). To the left is a group of three shepherds in threadbare garb, along with one of the magi's camels. To complete the picture, an ox and an ass recline on either side of the manger, while an angel, affixed to the peak of the simple barn, hovers over all, holding a banner on which is inscribed the single word "Gloria."
I don't recall exactly what I made of this tableau as a child. Other than a vague recollection of a friendly sibling rivalry between me and my sister concerning who would place baby Jesus in his crib on Christmas morning, I'm not sure that I paid much attention to the nativity at all—despite it being on top of the TV. What I do remember, though, is being intrigued by the shepherd's bagpipes. I could imagine a shepherd carrying a staff or perhaps even a flute, but bagpipes? Eventually, I got up the courage to ask my grandfather about it. I remember he laughed and told me that in southern Italy (he was from Naples) bagpipes were a traditional instrument actually carried by shepherds in the fields. At Christmas time, local shepherds would gather in the center of a village and play impromptu concerts, some singing traditional carols while others accompanied them on the zampogna, or bagpipes, to the delight of all the assembled villagers.
My grandfather's description struck my child-like imagination as rather romantic and led me to see our nativity scene as something unique and special. Over the years, of course, I've become more aware that the cultural redefinition of the narrative of Jesus' birth is, in fact, a common feature of nativities the world over. A South Korean creche, for example, may display Joseph and Mary dressed in hanbok (traditional Korean dress), while a West African one may represent Joseph in a kaftan with Mary wearing a similar, flowing robe. A Native American nativity might depict the infant Jesus not wrapped in a manger but lying snuggly in a papoose carrier. In lands where camels are unknown, the magi are often represented as riding horses, while the sheep we are accustomed to seeing in our nativity displays may be replaced by more familiar animals, such as geese in a Caribbean nativity or owls and beavers in a Canadian one.
These differences in artistic representations of the birth of Christ are a powerful reminder that the meaning of the birth of our Savior reaches beyond the limits of time, place, or culture. Even though the birth of Jesus was an historical reality that took place at a particular time and in a specific place, it is also an event of transcendent significance. Jesus is indeed Emmanuel, that is "God with us," and it is natural that in our longing to be united with him, we imagine him in ways that are most familiar to us. Even the combination of details from Luke's gospel (shepherds and angels) and Matthew's gospel (magi and a star) and even some extra-biblical details (camels and miscellaneous animals) reminds us of the universal nature of Christ's redemptive mission. Jesus came for the many, not the few: the rich and the poor, the king and the shepherd, the old and the young. The inclusion of the ox and ass expresses the significance of the birth of the Savior for all creation. In most nativities, all orders of created beings, from the animal kingdom to members of the angelic hosts are included, all rejoicing in what is a truly cosmic event.
This year when we see nativities in our churches, in the homes of our friends, or in our own homes, we can remember that their purpose is not to provide a perfectly accurate representation of an historical event or even to reproduce a specific biblical account. Rather our nativities are meant to prompt us to ponder anew what the Incarnation—"the most stupendous event which ever can take place on earth" as St. John Henry Newman described it—means to each of us today, the world over.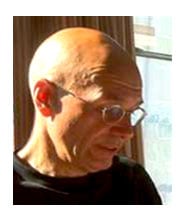 Michael DiMassa, Ph.D., is the Director of Library Collection Services at Yale University and serves as an editor of LRSS materials. Mike is also a student in the Archdiocese of Hartford's Catholic Biblical School. Mike lives in Milford, Connecticut, with his wife Donna.